Orbel's highly experienced Sales and Application Engineering team has the skill set and expertise to quickly return production quotes for projects of any size. Standard designs and materials (i.e., board level shields) have even quicker quote times.
Find a Sales Rep
To get in touch with the Orbel sales representative serving your area, please select your location below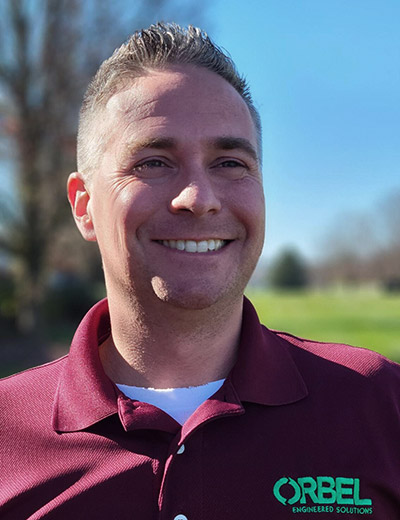 Ryan Swanton, Director of Sales
Ryan Swanton has been in the EMI/RFI shielding industry for over 20 years. Having started in manufacturing in 1999, Ryan then moved to customer service in 2002 and then to product management in 2005. His next move was to outside sales in 2007 and in 2009 he joined the Orbel team as Regional Sales Manager. Ryan was promoted to Director of Sales in 2017. Ryan holds a BS in Psychology from East Stroudsburg University.
Joel Sparr, National Sales Manager
Joel Sparr has over 20 years of experience related to precision metal solutions for the electronics industry, with an emphasis on EMI/RFI shielding. Prior to Orbel, Joel worked at other industry leaders where he held roles that included Applications Engineer, Product Manager, Engineering Supervisor, and Key Account Manager. He has been an integral part of the Orbel team since 2017. Joel has a passion for solving problems utilizing his application expertise and customer collaboration skills.
For Orbel Standard Products, a quote from Orbel is not required—simply go to your local distributor's site to order the part you need.